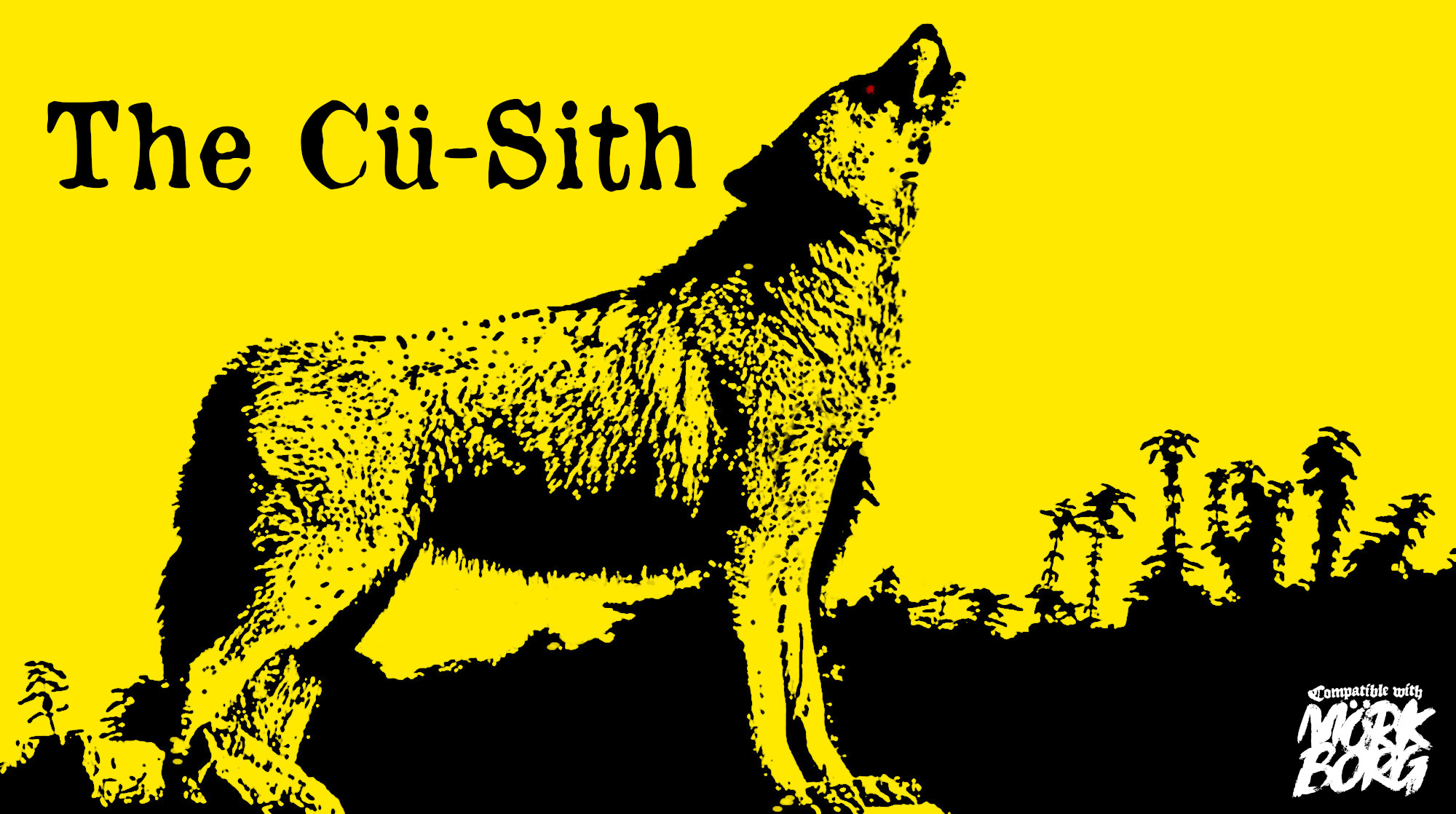 The Cü-Síth - A Monstorous Hound for Mörk Borg
A creature with plot hooks for Mörk Borg. An entry for the Mörk Borg Fölk-Lore jam:https://itch.io/jam/flk-lore
Taking as inspiration tales of the Cü-Síth (pronounced "Koo-Shee") which translates literally as "fairy dog", and is a large spectral Fey hound.

All the details you need to include the Cü-Síth into your Mörk Borg game.

Download
Click download now to get access to the following files:
The Cu-SIth - A Spectral Fey Hound.
637 kB