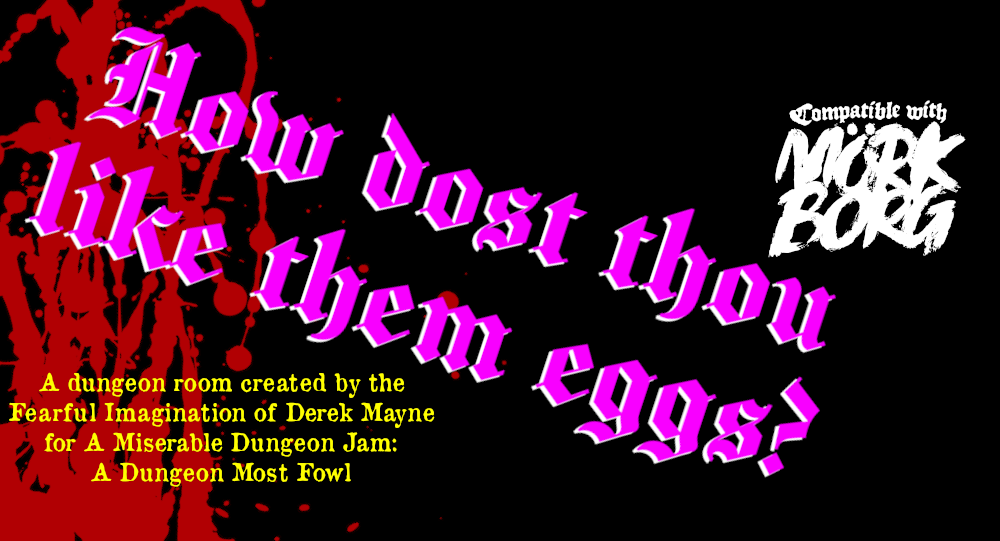 How dost thou like them eggs?
This is my entry into the #MiserableDungeon game jam - A Dungeon Most Fowl. In the notes about entries the Jam host Gaffy commented that the jam was inspired by the awesome FÖLK-LORE jam that I had a lot of fun submitting something for earlier in the year. He also noted that this was a simple community dungeon where all you have to do is make a room, and that was pretty much it. EXCEPT it was also noted that "empty rooms are disqualified, so don't be a wiseass".
This really made me want to come up with a truly horrific "empty room" - Sometimes I can't actually help myself. So here it is, the most lethal empty room I could imagine, with what I hope are sufficient tenuous links to the dungeons terrible duck god's cult that I might get away with it...
Please don't disqualify me - even if it is really just a very wide corridor...
Quack,
Derek.
Download
Download
How Dost Thou Like Them Eggs.pdf
3 MB